Warning!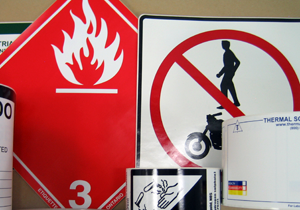 Drums should under no circumstances be left unlabeled. Inappropriate handling of drums could lead to all sorts of physical, health or environmental hazards, the most harmless of all being skin or eye irritation.
If drums are not properly identified and stored according to instructions, they can cause terrible accidents. They often carry toxic substances that can corrode the drum material and spill out, contaminating land, groundwater and surface water.
Unlabeled or inaccurately labeled drums also pose threat to safety of the workers who come into contact with the drums.